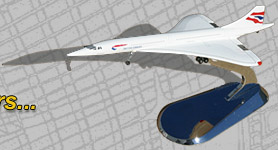 Contact GeminiJets

We want you to be pleased with our products, so if you have any questions or comments, please e-mail us using the E-mail Contact Form below. In order to keep the cost of our products affordable, ADI maintains a limited staff, and thus we are unable to answer individual requests via mail/post or telephone.

Home Office Address:

GeminiJets Incorporated/Airliners Distributing, Inc.
6414 Windy Road
Las Vegas, Nevada 89119
United States of America

Telephone Numbers:

To inquire about orders purchased through the GeminiJets website, please contact Kibo Customer Support directly at 1-866-625-5050. GeminiJets staff are unable to assist with any inquiries regarding these orders.

For all other inquiries:

Phone: +1 (702) 614-0900

Contact Us Via E-mail:

To send us an e-mail, please visit our E-mail Contact Form.

Replacement Parts Requests:

For customers looking for replacement parts, we encourage you to contact your authorized GeminiJets dealer where your model was purchased. In the event that the authorized seller cannot assist you, we will do what we can to satisfy your requirements. Please keep in mind that many of these parts are no longer available.

All parts requests must be accompanied by a proof of purchase from an AUTHORIZED GeminiJets retailer (a photocopy or scan of your receipt or invoice). Failure to provide this will result in your parts request not being fulfilled. Please keep in mind that this service is intended to support those customers who have purchased models from authorized GeminiJets dealers, not from unknown sources.

Please note that the only spare parts we carry are landing gear, wheels, and antennae and that certain specific types of these items may not be immediately available. We do not stock replacement engines, stabilizers, wings, etc. There is also nothing we can do about scratched paint, and we do not perform model repairs.

To order replacement parts, please first visit our E-mail Contact Form and select Parts Requests to ensure availability of the part you need.

Once availability is confirmed, you will need to send a check or cash in U.S. funds for the amount of $10.00 for domestic or international, for up to 5 parts requests. ALL CHECKS MUST BE PAYABLE TO 'ADI'. (Parts requests payments made to any other entity will not be fulfilled.) NO MONEY ORDERS WILL BE ACCEPTED!

Office Hours:

Our normal office hours are 9:00am - 5:00pm Pacific Time, Monday through Friday. Please note that telephone calls, e-mails, and faxes will not be answered outside of these hours. We are closed on all holidays.


---
Note: All e-mails are read, but due to volume, may not be immediately replied to. If you require immediate assistance, please phone us at the contact number above.