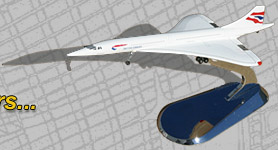 ---


Unauthorized Retailers Warning



---

New Releases & New Arrivals
See All New Releases



GJNWA1980 1:400 Northwest 757-200
GJTWA2008 1:400 TWA 717-200
G2DAL478 1:200 Delta Air Lines MD-11
G2CLX933 1:200 Cargolux 747-400F

Future Release Previews



<! -- BEGIN SINGLE LINE ENTRY -->
GJSWA2039 1:400 Southwest 737-800 "Freedom One"
G2SWA1042 1:200 Southwest 737-800 "Freedom One"
<! -- END SINGLE LINE ENTRY --> <! -- BEGIN SINGLE LINE ENTRY -->
GJBAW1876 1:400 British Airways 737 MAX 8
<! -- END SINGLE LINE ENTRY -->

-
September GeminiJets Announced

The full set of September 2021 new releases has been posted on our New Releases page. Click Here to check out all of our new releases!



---




---
Welcome to the exciting world of GeminiJets! Our range of scale diecast metal airliner replicas represent the world's airlines both past and present. Our models are highly collectible and are all limited editions. As with all limited edition collectibles, it is our policy not to reissue models which have previously sold out. We have gone to great lengths to provide you a diecast metal airliner that replicates your favorite aircraft, without sacrificing accuracy. We use aircraft manufacturers' blueprints and Pantone® color charts to assure accurate duplication. Please check our "Database" and "New Releases" pages for our program list of current models and upcoming releases. We want you to be pleased with our products, so if you have any comments or questions, please let us know!

Copyright © 1998-2021 GeminiJets, Inc. All Rights Reserved. Accessibility
All GeminiJets images, logos, and trademarks within this site remain the intellectual and copyrighted property of Airliners Distributing, Inc. Permission to use the images, artwork, logos, and trademarks representing GeminiJets contained within this site is granted at the sole discretion of ADI, Inc.